Do you love taking baths? If so, you're definitely not alone. In fact, many people enjoy relaxing in a hot bath at the end of a long day. There are all sorts of different things that you can add to your bathtub to make it more fun and enjoyable, such as bath bombs and bubble bars. But what's the difference between these two types of products? And which one is right for you? In this guide, we will be putting a bubble bar vs bath bomb in the ultimate head-to-head to find out which one produces the ultimate bathing experience.
What is the difference between a bubble bar and a bath bomb?
Before we get into which of these are the best we need to know what the difference between the two is.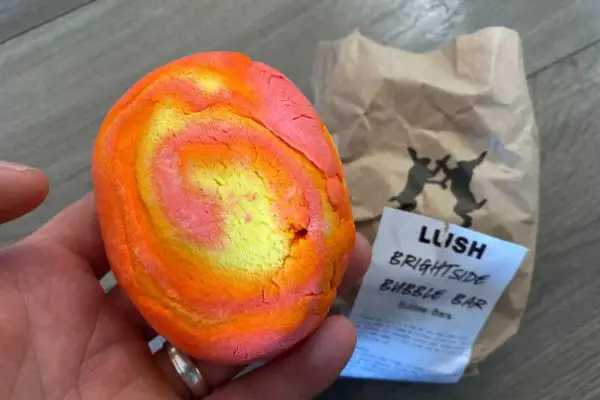 What do bubble bars do?
Bubble bars are a type of product that you crumble under running water to produce mountains of bubbles. They usually contain essential oils and other skin-nourishing ingredients that can help to soothe and relax your body. You can break off small chunks of your bubble bar and crumble it under the running water, this means that one bar can last several baths.
Benefits of using bubble bars:
They are very versatile and can be used in different ways depending on how you want to use them
They are perfect for people who have sensitive skin as they are gentle and non-irritating
They can be used multiple times so they offer great value for money
Negatives of using bubble bars:
Some people find that they do not produce as many bubbles as they would like, although this is brand dependent.
They can sometimes be a bit messy to use ( they get under your nails when you try to break some off).
What do bath bombs do?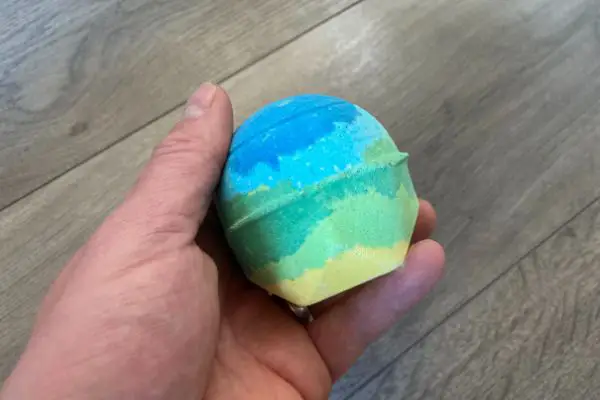 Bath bombs are a type of product that you drop into your bathtub, where they fizz and dissolve, releasing color, scent, and nourishing ingredients into the water. Bath bombs are a single use product that releases its full ingredients into the bath in one go, this means that they are less cost-efficient than a bubble bar.
Benefits of using bath bombs:
They can make your bath water feel silky smooth
They are visually appealing and can be fun to use
They can be very relaxing and soothing
Negatives of using bath bombs:
They can sometimes leave your skin feeling dry after you get out of the tub depending on the brand.
They can be a bit messy to use
Now that we know a little bit more about bubble bars and bath bombs shall we decide which is the best?
Bubble bar vs bath bomb, which is the best?
Now, this is a hard question to answer because I love both bath bombs and bubble bars and they both each have their advantages.
There is nothing quite like the intensely relaxing, aromatic bath that a bath bomb produces. Yet, I also love a nice bubbly bath every now and again which is filled with essential oils.
For me personally, I cannot separate these two products. I use both of them and more often than not I like to use Lush branded products, yes Lush is expensive, however, they are masters of the bathtime trade. There is nothing quite like a bath that has received the Lush treatment whether it is using a bath bomb or a bubble bar.
How to use a bubble bar.
Using bubble bars is pretty straightforwards but here is a little guide to get the best results.
Start running the hot water for your bath.
Get your bubble bar and break off a chunk of it around the size of a strawberry.
If you cannot break a chunk off you can hold the bubble bar under the running water until you are happy with the amount of bubbles.
Keep running your bath until you fill it to the desired level.
Enjoy relaxing in your essential oil infused bubbly bath.
How to use a bath bomb.
To use a bath bomb correctly follow the simple steps that I have layed out below.
Run your bath until you reach your desired depth and water temperature, this will reduce the risk of the bath bomb staining your tub.
Drop your bath bomb in the center of your hot bath.
Watch as the bath bomb fizzes and foams in the water whilst releasing aromatic fragrance around the room.
Get in the bath and relax after a hard day.
Final thoughts
Bubble bars and bath bombs are both great products that offer different benefits. I love them both for different reasons but if I had to choose one it would be the bubble bar as you can get multiple uses out of one product which makes it so much more cost-efficient. With a bubble bar, you still get some essential oils and skin-nourishing butter.
Give them both a try and see which one is your favorite.
Whichever you choose I hope that you have a relaxing bathtime.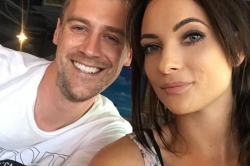 Latest posts by Andrew Scents and Aroma
(see all)