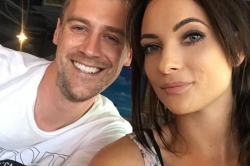 Latest posts by Andrew Scents and Aroma
(see all)
Welcome to Scents and Aroma.
On this website you will find hundreds of amazing guides about everything that smells nice, such as:
Scented Candles
Wax Melts
Reed Diffusers
Electric Oil Diffusers
Incense
Bath Bombs
With the help of the many guides available on Scents And Aroma you should find that you can keep your home smelling fresh and amazing.
We can also help with troubleshooting if you are having issues with your homemade products such as candles and wax melts.
To check out all of the guides here on Scents And Aroma you can click on one of the images below that you are interested in. Or if you have a specific question that yo need the answer for yo can use the search bar to bring up all of the relevant articles around your query. Or visit this page to view every article on the site.