While using a Scentsy wax melt in your wax melt warmer, an accident can lead to spillage. Cleaning this might seem like a tough job, however, there are simple household items like a hairdryer, paper towel, iron, etc that you can use to clean spilled wax easily and neatly so there's no need to fret.
In this article, we would be learning about the different ways to remove spilled Scentsy wax from different household surfaces like wooden surfaces, wallpaper, painted walls, and carpets, and how to remove Scentsy wax from fabrics.
As a side note this guide will actually work for any wax that has been spilt from a wax warmer, even Yankee wax melts.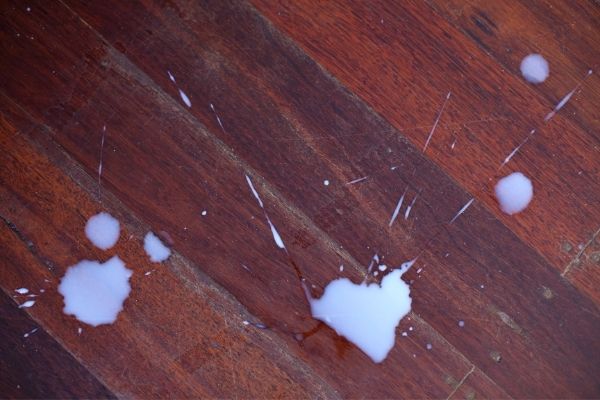 HOW DO YOU REMOVE SPILLED SCENTSY WAX FROM SURFACES?
Scentsy wax is a popular brand of wax melts. Using wax melt is a flame-free way of scenting your home and there are lots of advantages to using melts. However, like candles, wax melts could spill by accident, when it is melted, and create a mess.
How do you get rid of spilled Scentsy wax?
It is quite easy and there are no extra costs as you only need already available household items to remove spilled wax. As a general rule, it's much easier to clean the wax while it is still in its liquid state. Most times, you even have to melt already dried wax to get it off. Here are some surfaces and how to remove spilled wax from them.
HOW TO REMOVE SCENTSY WAX OFF WOOD
There are different ways to remove spilled Scentsy wax from wooden surfaces.
First, if the spillage is not messy, you need to wait for it to cool, then scrape it off with a flat edge like a scalpel, credit card, or knife. It should come off easily, then use a cloth or foam dipped in warm water to clean the surface.
However, if the spill is messy, you might need to melt the wax with a hairdryer. Turn on the hairdryer and let it heat the wax gradually till it melts. Quickly wipe it off with a paper towel or paper napkin. Clean the surface with warm water.
Lastly, you can harden the spilled wax with ice. It will break off easily this way. Use an object with a flat edge to scrape it off.
If you wold like a more detailed full guide for removing wax from hard wood flooring check out this article that I wrote
HOW TO REMOVE SCENTSY WAX OFF WALLPAPERS
You need to be extra careful when removing spilled wax from wallpapers since they can be easily ruined and are quite fragile.
If the spill is not much, you can try removing it with a blunt flat object (a sharp object would tear the wallpaper) like a credit card or flat piece of plastic. However, if the wax can't be removed this way, you can use a hair dryer or iron.
Place a paper towel over the spot. If you are using an iron, regulate it to the lowest temperature so it wouldn't get too hot. Use your iron or hair dryer to melt the wax. The paper towel will soak up the wax. When using a cloth iron, place a thin cardboard sheet after the paper towel so the wax wouldn't stain your iron. Repeat this process till all the wax gets off the wallpaper.
HOW TO REMOVE SCENTSY WAX OFF PAINTED WALLS
Similar to wallpapers, removing spilled wax from a painted wall will require a cloth iron or hair dryer. If you are using the iron, place a paper towel on the wax and a thin piece of cardboard after. Slowly heat the wax with the iron and make sure you move the iron around so it can melt all the wax.
If you are using a hairdryer, place a paper towel on the spot and gradually melt the wax with the heat from the hairdryer. The wax will be absorbed by the paper towel. If there is any stain left behind, use a magic eraser or dab a paper towel in alcohol and wipe the wall surface.
HOW TO REMOVE SCENTSY WAX OFF CLOTHES OR FABRICS
It's easy to accidentally spill wax on your cloth or other fabrics, and washing cannot get it off for you. If you have spilled wax on your cloth, here is how to remove it.
Allow the wax to dry and pull out as much as you can. You can also freeze the wax with ice to ease removal. This wouldn't get all the wax out so you still need to use a cloth iron or a hairdryer to melt it off.
Place a dishcloth or paper towel under the spot, and place two more on top of the spilled wax. Run your iron at a low or medium temperature and slowly iron the area till the paper towels completely absorb the wax. When using a hairdryer, do the same thing; let the heat from the dryer melt the wax into the paper towels.
HOW TO REMOVE SCENTSY WAX OFF CARPETS
If your Scentsy Wax spills on your carpet, you could freeze the wax with ice and scrape off the wax immediately with a blunt-edged object. Alternatively, you can use a paper towel or piece of cloth to clean the wax before it dries. Vacuum clean after you are done.
For a cleaner job, use a hairdryer to clean spilled wax. Place a paper towel or brown paper bag over the spot and slowly heat the wax into the paper. You could also use an iron at a low temperature to melt the wax. Once you are done, clean the residue off the surface with alcohol.
CONCLUSION
Spilling wax over surfaces could happen once in a while so it is important to know the right way to clean up the spillage so you won't make a mess of it. Scentsy wax melts are easy to clean when you have the right tool in hand and cleaning wax spills is very economical as there is no cost induced. Also, note that you can also use these processes to clean up other wax products other than Scentsy wax.
However, be careful when handling your wax melt warmer to prevent spillages. Besides getting them on your surfaces or fabric, it might pour on you as well.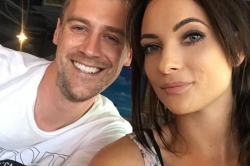 Latest posts by Andrew Scents and Aroma
(see all)