Yes, you can use fragrance oil in a diffuser. Despite the arguments against using fragrance oils, you can actually use fragrance oil in your diffuser. In fact, there are some fragrance oils made specifically for diffusion, and some brands of diffusers recommend the use of these oils.
In this article, I will answer the following questions:
Is it safe to put fragrance oil in a diffuser?
Why would you want to put fragrance oil in your diffuser?
What are the downsides of using fragrance oils?
What are some fragrance oils that can be used in a diffuser?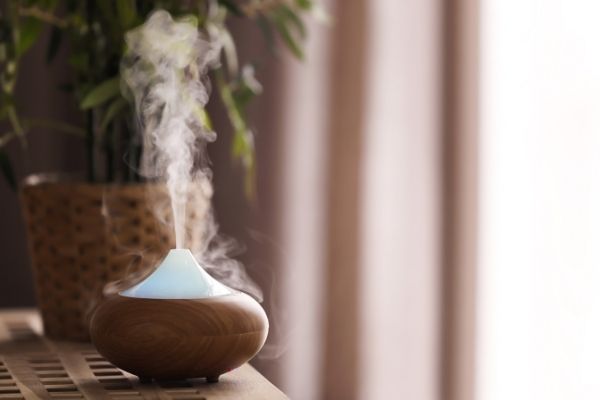 IS IT SAFE TO PUT FRAGRANCE OIL IN A DIFFUSER?
Although essential oils are the most common oils used in diffusers, fragrance oils, also known as warming oils or scented oils, can also act as a substitute. These oils are used in scented candles and wax melts, which means they are considered safe for use.
Fragrance oils are of two kinds; synthetic fragrance oils and natural fragrance oils. While the synthetic fragrance oil is created in the laboratory by mixing synthetic aromatic compounds with natural extracts (which can sometimes be done without), the natural fragrance oil is created from raw products.
Fragrance oils are safe to use in a diffuser, but synthetic fragrance oils shouldn't be used as they can be dangerous to health (they can cause skin sensitivity) because of their chemical composition. Natural fragrance oils that do not contain phthalate (which is a harmful substance) are suitable for diffusers and some diffusers even recommend their use. For example have a look at these fragrance oils on Amazon that are great for using in your diffuser.
When choosing fragrance oils, select the ones that are used for diffusion. There is an overwhelming possibility of fragrances that can be created, compared to essential oils. However, different fragrance oils are used for different purposes including skincare products, cleaning agents, and diffusing. These fragrance oils will most often have a list of what they are best used for so choose the ones created for diffusion.
As long as you follow instructions and take precautions, using fragrance oils would be safe; You need to know how many drops are enough and how to safely use them. Though using fragrance oil doesn't really have aromatherapeutic benefits, if you just want to get your room scenting great, they are a good fit as they come in a wide variety of fragrances.
HOW DO YOU SAFELY USE FRAGRANCE OILS?
Just like essential oils, you need to measure the amount of fragrance oil you put into your diffuser. Too many drops might saturate the room and too little might not be enough to go around the whole room.
After picking out a high-quality natural fragrance oil variety that is advisable for use in the diffuser, use about 3 drops in your 100ml diffuser. Since fragrance oils have stronger scents than essential oils, fewer drops is better. However, if the room is large, you might need to increase the drops. For more information on the correct amounts of oil to put in a diffuser check out this helpful guide that I wrote,
Test running the diffuser for a short time will help you know if that amount is enough, if it's not, put in more drops and try again, till you get the perfect quantity. Just make sure you start from little. Another thing to note is that some scents are stronger than others so you might need lesser drops for such oils.
Also, fragrance oils have a more oily consistency than essential oils, which is why they are more likely to clog the diffuser, so you will need to clean it after every use, and deep clean regularly.
WHY WOULD YOU WANT TO PUT FRAGRANCE OIL IN YOUR DIFFUSER?
There are several reasons you could choose to use fragrance oils over essential oils. Here are some of such reasons.
IT IS CHEAPER: For people looking to save cost, this is one key thing that is factored in. Compared to essential oils, these oils are cheaper. Essential oils require a lot of plant products to be produced which makes them expensive. On the flip side, fragrance oils are cheaper because they are less natural, and they also scent longer.
BETTER FOR SENSITIVE PEOPLE: Some people are sensitive to the smell of pure essential oils because of their highly concentrated nature, so fragrance oils can be better options since they are not as natural as essential oils. Quite a few people report feeling nauseas when inhaling some essential oils.
WIDER RANGE OF SCENTS: With fragrance oils, the variety list is endless. Any scent can be created in the laboratory which gives you a wide range of scents to choose from. Definitely, there'd be one that goes well with you.
WHAT ARE THE DOWNSIDES OF USING FRAGRANCE OILS IN A DIFFUSER?
NO THERAPEUTIC BENEFIT: These fragrance oils barely have any aroma therapeutic benefit; they are just made to mimic scents, while using essential oils is killing two birds with one stone. However, if it doesn't matter to you, then you are good to go.
IT IS PARTIALLY NATURAL: Although phthalate-free natural fragrance oils are made from raw products, they are still not 100% natural because they are created in the lab. This might be a drawback for you if you want something natural.
IT COULD CLOG YOUR DIFFUSER: Fragrance oils might clog your diffuser and invalidate the warranty. They have more oily consistency than essential oils and do not mix well with water. This will cause more residues, subsequently clogging the diffuser.
POTENTIAL HEALTH RISKS: Using low-quality fragrance oils, especially synthetic oils can pose various health risks like hormonal imbalance, tumor growth, etc. This is why it's not advisable for people with such health-related conditions to use fragrance oils because it could aggravate the illness.
SOME FRAGRANCE OILS THAT CAN BE USED IN A DIFFUSER?
In case you are looking for where to purchase fragrance oils that can be used in a diffuser, Yankee candles and North Wood distributing produce such oils. However, here is a list of ten fragrance oils that can be used in a diffuser
Vanilla
Sea breeze
Bubble gum
Pumpkin
Gardenia
Jasmin
Apple cinnamon
Smell of the tree
Coconut cream
Apple
CONCLUSION
High-quality fragrance oils can be used in a diffuser. When used correctly, they are safe to use. Though they do not have health benefits, they work great at scenting the room. So if you need a cheaper, less concentrated aromatic choice, fragrance oils are the men for the job, especially if you are sensitive to essential oils and you need to lavish your room with aromas.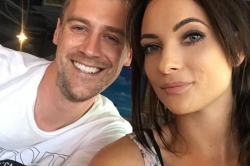 Latest posts by Andrew Scents and Aroma
(see all)