If you have come to this page on the Internet you no doubt love beautiful scents and aromas around your home.
Maybe you have tried scented candles or reed diffusers before but found that they just don't give enough of a scent throw to fill your desire for heavenly aroma.
Well if that is the case then wax melts may be just what you are looking for.
In this guide I will tell you everything you could ever possibly want to know about wax melts. From what they are, right through to how to use them.
Me and my wife have used wax melts for over 5 years and have been making and selling our own brand for over 3 years so I have plenty of experience to share with you.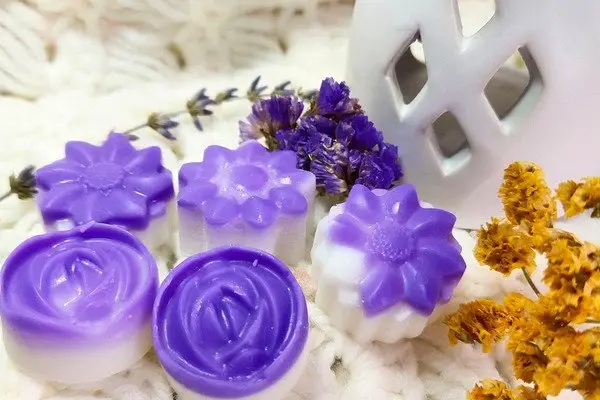 What are wax melts?
So let's get straight off with the main question, what is a wax melt?
A wax melt is a cube of wax either made from Soy, Paraffin or beeswax. This wax is melted down and mixed with fragrance or essential oils in a ration of around 10% fragrance to wax. The wax melt is then melted on a warmer, this releases the fragrance scents from the wax.
Wax melts come in a variety of different styles, colors and scents. They also have many different names including:
Wax melts.
Wax tarts.
Wax clamshells
Wax snapbars.
Wax hearts.
So that is some basic information on what a wax melt is. Now I am going to tell you how to use them and some other awesome information.
This is how to use a wax melt.
Using wax melts is super easy and quick to set up.
Your first job is to select a wax melt scent that you really love.
There are so many wax melt scents out there that it can get a little overwhelming, from fruity to fresh, spicy to sweet and everything in between. In fact whatever you like the smell of there will be a wax melt that gives off that Aroma guaranteed!
Once you have your wax melts you need to choose what sort of wax melter/ wax burner you are going to use.
Below you will find some helpful information about both of the types available.
Tea light wax warmer.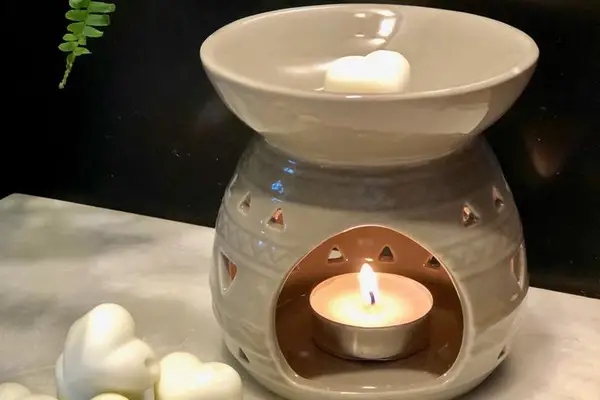 Tea light wax melts are the original design and have been around for quite some time now. They are really inexpensive and can generally be bought from any homeware store. Amazon stock a great supply of some really beautiful ones like this one here also.
They work by placing a lit tea light candle in the burner which in turn melts the wax melt that is placed above it in the dish.
Electric wax warmer.
An electric wax warmer looks like a tea light warmer but instead uses a small light bulb to create the heat that melts the wax.
Usually an eletric wax burner will have several different power settings allowing you to create more, or less scent dependent on your own requirements. Personally I much prefer to use an electric wax warmer due to the amount of control that it gives you. If you would like one the same as mine in the photo below it is available here on Amazon at a great price. I have been using mine for 2 years now without a single issue!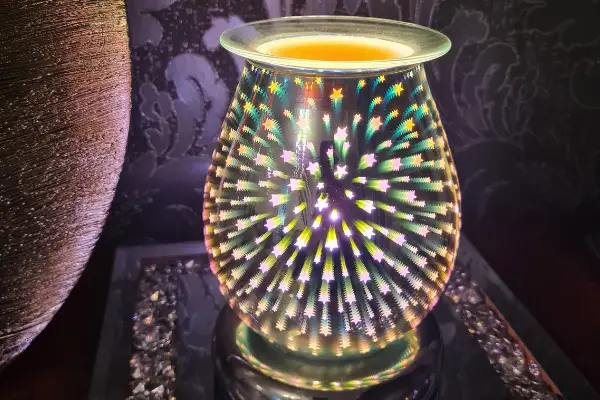 What are the best type of wax melts to use?
After trying lots of different wax melts over the years I can tell you that there is only one type that I use now.
The best type of wax melt is made from Soy wax. Soy wax melts hold the fragrance oils much better, are a lot more eco friendly and sustainable, they are also a great vegan option.
The great thing about soy wax melts is that there are many independent sellers who work with a variety of different scents and fragrances.
They are also very cheap to buy, costing only a couple of dollars for several wax melts which will last a long time.
What is the difference between a wax melt and a candle?
Over the years I have heard many people asking the question:
"What is the difference between a candle and a wax melt?"
To be honest it is a valid question as at the end of the day both methods are just melting wax.
However both methods vary greatly and produce hugely different results. So what is the difference between a candle and a wax melt?
A candle slowly melts scented wax into a small wax pool with intense heat. Whereas a wax warmer slowly melts a larger amount of wax without the direct heat from a flame. This allows the wax melt to give off much more scent throw than a scented candle, leading to a much more intense Aroma.
So if you have a love of strong and powerful scents and Aroma then you will really appreciate a wax melt over a traditional scented candle, such as a Yankee candle.
They are also much better at masking any smells around your home that you would prefer not to be able to smell.
Electric melter vs a tea light melter, which is best?
Now I just want to say that this section is based upon my own experience of melting hundreds of different wax melts. I have also used many different wax burners in this time so have quite a bit of experience.
For me personally electric wax warmers are the best. They are slightly more expensive to purchase but they come in many amazing styles and colors.
But the best feature on an electric wax burner is that you control the power. If the scent from your wax melt gets to much you can turn the power right down. Vice versa, you can turn it up if you require more beautiful Aroma around your home.
One annoying issue with the tea light wax warmer is that it obviously requires tea light candles to run. I found myself constantly having to put a new tea light in every couple of hours. Where as with an electric one the bulbs last for years without needing to be changed.
Final thoughts.
Wax melts are by far my favourite way to introduce beautiful scents and aromas into my home. They are far more efficient and cheaper than buying expensive scented candles.
They are cheap to buy and use and are safe. I highly recommend that you spend a little more on your initial purchase and buy an electric wax burner as this will save you money and time in the long run.
It will also allow you to have so much more control over the amount of fragrance that is released.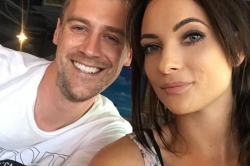 Latest posts by Andrew Scents and Aroma
(see all)