A lot of people ask what to do with used wax melts? 
You might have a third of a candle leftover when you decide it's time to retire it. But it seems like a waste if you can't recycle the wax and use it for something else. Luckily, there are many ways to make the most of leftover candle wax. 
Don't forget, candles are often expensive so it's great if you can maximize their value. Similarly, with wickless wax melts, it's a bonus if you can reuse them. 
Let's look at things you can do with old wax melts. Check out our guide below and you'll never throw them away again!
Make a New Candle
One of the most convenient ways to use old candle wax is to turn them into a new candle. 
This can be done very simply. Just save up old wax melts over time and find a glass jar or a mug to put them into. When you have enough, you can melt the wax above a pot of boiling water so that it melds together. 
Wax typically melts at between 100-145 degrees Fahrenheit. Be careful because you'll burn yourself easily if you don't exercise care. 
Next, take a needle and thread through a wick tab before tying the other end to a wooden skewer. Then stick the tab to the bottom of the new container. Finally, pour the melted wax into the candleholder. 
You'll use the wooden skewer to stretch the wicking so that it rises above the wax. Leave it to sit for an hour or two and voila! 
Use Leftover Wax as Fire Starters
Another great way to use old wax melts is as fire starters. 
These are easy to make and a fantastic way to ignite a roaring fire on a cold winter's evening. You'll need some extra items including wicks, paper towels, muffin liners, and a muffin pan. 
Then, you can choose a variety of scented items like cinnamon sticks and cloves. 
Simply place the muffin liners into the tin. Then, add the items we mentioned above. It's up to you how aesthetically pleasing you want to make them. Small pine calls, dried herbs and spices, and twigs are flammable as well as pleasing to the eye. 
Next, it's time to melt the wax above boiling water. 
Use a pouring pitcher to safely add an even amount of melted wax to each muffin liner. Leave them to cool overnight and you'll have a very trendy fire starter!
If you're not interested in making your fire starters look attractive you can forgo the muffin liners. Just wrap the wax melts and the flammable scented items in a kitchen towel and light them up!
Enjoy the Scent
The great thing about scented candles is that the smell is in the wax. 
They react to heat but this doesn't necessarily mean that you have to burn them. You may ask what to do with leftover melts when the candle wick is broken or it's unsafe to burn them. 
However, you can continue to melt the wax and enjoy the scent. 
One easy way to do this is to put the wax bits into a glass jar. Then place it on top of a hot radiator. This will melt the wax and cause it to release its scent into the air. Sure, it won't be as strong as burning it, but it will still be pleasant!
If you don't have a radiator or it's summertime, you enjoy the same effect by melting it in hot water as looked at earlier. Just be careful if you have young children for obvious reasons!
Seal Your Letters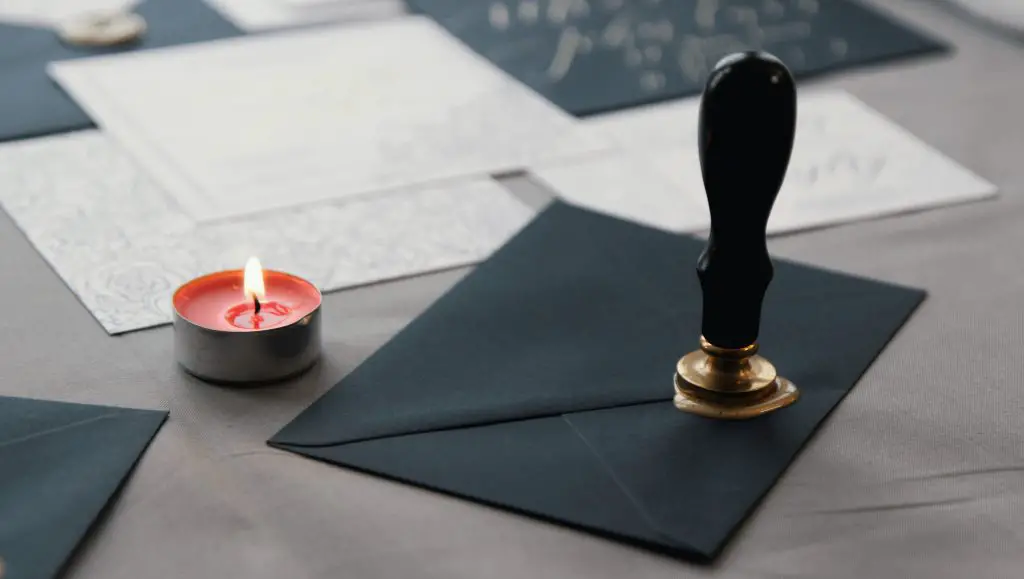 Is there anything classier than a wax-sealed envelope? 
There's no denying that it's a great way to add a touch of elegance. If you're sending out wedding invitations you'll impress your guests with this fancy detail. 
But if you have leftover wax melts, it can be very economical too. Remember, you were probably going to throw these bits away but now you can show off your decadence. 
After melting the wax, take a teaspoon and drop it onto the envelope. Allow it to make a puddle because this will enable you to be even more creative. If you have a button or any kind of small indented image, you can press it into the wax to enhance the effect. 
Then carefully remove it and leave it to cool. 
Neutralize Bin Odors
Let's face it: bins don't smell nice. 
Usually, we keep a trashcan in our kitchens for convenience. We might drop in vegetable peelings, leftover food, and empty cartons throughout the day. Sometimes it can get a little bit overpowering without realizing it. 
Luckily, your leftover wax melts are here to help. 
They are excellent at neutralizing pungent odors. All you have to do is tape some wax to the inside of the bin. It will freshen up your bin's smell and make your kitchen a more liveable space. 
Just don't forget to change the wax because it won't last forever. This is a productive way of using up leftover candle melts and one that you'll appreciate. 
Make Homemade Tealights
Take your candle recycling to the next level by making homemade tealights. 
Make sure that you hang onto your old tea light dishes. Then clean out the old wax and dirt before wicking them. It's easy to find wicking kits online or in craft shops. Just glue the wick to the bottom of the tealight dish. 
Melt your wax and pour it into the dish. The great thing about making homemade tealights and candles is that you can create your combinations. Try mixing different scents so that you can discover what you like best!
The best part of all this is that you're saving a lot of trash and who doesn't love that? 
Decorate Glass
Usually, scented candles are brightly colored and attractive. Sometimes they even look edible!
If you're asking yourself what to do with used wax melts, think about decorating glass. This is relatively simple to do and a way for you to get in touch with your creative side. 
The great thing about this is that it's totally up to you how you want to approach it. You can choose to melt different colors together for a marbled effect. Or if you prefer, you can use individual colors that will stand out by themselves. 
Whatever you do, there's no doubt that they'll be very chic. You may even find yourself giving your wax glasses away as gifts because of their unique aesthetic. They're particularly effective as Christmas decorations. 
Just remember to keep one for yourself!
Final Thoughts
As you can see there are many ways to use leftover candle wax melts. 
From re-using and modifying household objects, to get the most out of their scents, they still have a lot to offer. 
There are even more uses like repairing shoelaces and using melted wax to fix sticking drawers. Scented candles are luxurious gifts so you want to make the most of them instead of just throwing them away. 
Just remember to exercise caution when working with boiling water and hot wax because you don't want to burn yourself. Also, have patience because it might take a few tries before your wax experiment works perfectly.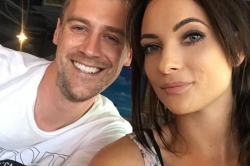 Latest posts by Andrew Scents and Aroma
(see all)