Bath and Body Works is a popular retailer known for its bath products, body lotions, scented candles, and home fragrances. The company has been in business since 1991, and today operates more than 1,600 stores throughout the United States. One of the most popular items sold at Bath and Body Works is body lotion. The lotion comes in a variety of scents, including cucumber melon, sweet pea, honeysuckle honeydew, strawberry lemonade, and cherry blossom. However, there is one issue that some customers have with this product: it can turn yellow over time. In this article, we will explore why Bath And Body Works lotion turns yellow, and also what you should do if your product does.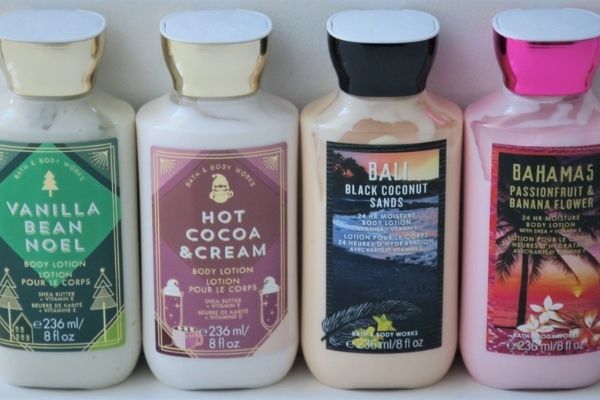 Why does Bath And Body Works lotion turn yellow?
It can be quite worrying when you open your favorite bottle or tube of Bath And Body Works lotion and notice that it has turned a funny shade of yellow.
So what are the reasons for the lotion turning yellow in the first place?
The first possibility is that ingredients have separated. When this happens, it is usually due to a fragrance oil separating from the lotion base. This is not harmful and can be easily fixed by shaking the bottle or tube of lotion until the ingredients have combined again.
Another reason for bath and body works lotion turning yellow is due to exposure to sunlight or heat. This causes the lotion to oxidize, which in turn changes the color. If you notice that your lotion has turned yellow after being stored in a hot place, such as a car during summer, this is most likely the cause.
The last possibility is that the ingredients in the lotion have gone bad and passed their shelf life. This usually happens if the lotion has been open for a long time, or if it has been stored in an unclean environment. If you think this may be the case, it is best to discard the lotion and buy a new one.
What should you do if your Bath And Body Works lotion turns yellow?
If you notice that your Bath And Body Works lotion has turned yellow, there are a few things you can do.
First, check the expiration date on the bottle or tube. If the lotion is past its expiration date, it is best to discard it and buy a new one. It is also worth noting that if there is no expiration date on your product, Bath And Works standard shelf life of all products is between 2-3 years. So if your lotion is older than that it has probably turned bad and expired.
Second, if the lotion is still within its expiration date, try shaking the bottle or tube. This may help to mix the ingredients together again if they have separated.
Third, if the lotion has been exposed to sunlight or heat, move it to a cool, dark place. This will help to stop the oxidization process and prevent the lotion from turning yellow further.
What ingredients do Bath And Body Works use in their lotion that turn yellow?
The reason that the lotion turns yellow in the first place is due to the ingredients that are used in them, these consist of:
WATER (AQUA, EAU), CYCLOPENTASILOXANE, CETYL ALCOHOL, MINERAL OIL (PARAFFINUM LIQUIDUM, HUILE MINERALE), GLYCERIN, FRAGRANCE (PARFUM), DIMETHICONE, CETEARYL ALCOHOL, PETROLATUM, CETEARETH-20, DIMETHICONOL, PALMITIC ACID, STEARIC ACID, METHYLPARABEN, DIAZOLIDINYL UREA, CARBOMER, BUTYROSPERMUM PARKII (SHEA) BUTTER, SODIUM HYDROXIDE, COCOS NUCIFERA (COCONUT) OIL, PROPYLPARABEN, DISODIUM EDTA, BUTYLPARABEN, ALOE BARBADENSIS LEAF JUICE, TOCOPHERYL ACETATE, PANTHENOL, BUTYLPHENYL METHYLPROPIONAL, BENZYL SALICYLATE, LINALOOL, HYDROXYISOHEXYL 3-CYCLOHEXENE CARBOXALDEHYDE, AMYL CINNAMAL, CITRONELLOL, ALPHA-ISOMETHYL IONONE, LIMONENE.
As you can see from the above there are a lot of chemicals that go into your favorite Bath And Body Works lotion.
You will also find some of these more disturbing ones below:
BHA and BHT: synthetic antioxidants used to extend shelf life. They are likely carcinogens and hormone disruptors and may cause liver damage. Found in: lipsticks, moisturizers, diaper creams, and other cosmetics.
Ethylenediaminetetraacetic acid (EDTA): a chelating (binding) agent added to cosmetics to improve stability. May be toxic to organs. Found in: hair color, moisturizers.
Parabens (methyl-, isobutyl-, propyl- and others): a class of preservatives commonly used to prevent the growth of bacteria and mold. Parabens are endocrine (or hormone) disruptors, which may alter important hormone mechanisms in our bodies. Found in: shampoo, face cleanser, body wash, body lotion, foundation.
With some synthetic fragrance oils thrown in to make it smell nice.
Time to choose a more healthy brand of lotion?
I do not want to bash Bath And Body Works too much but they do have a reputation for using some horrible toxic ingredients in their products such as their candles and lotions.
For this reason, I have turned my back on their products and instead use products that only contain natural ingredients.
By the way, if you are looking for a natural lotion that you can make for yourself at home check out my helpful guide. It is great for moisturizing and dry skin without taking the risk of using harsh chemicals.
Final thoughts
I hope this post has been helpful and now you know why your Bath And Body Works lotion is turning yellow and how you can potentially fix it. To summarise it will either be that the ingredients have separated, the product has been stored incorrectly or it has actually passed its shelf life date.
I also hope that this post has persuaded you to ditch Bath And Body Works products in favor of a much more healthy and natural lotion.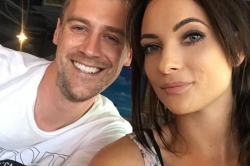 Latest posts by Andrew Scents and Aroma
(see all)