Making wax melts can be an amazing experience, but selling them comes with its own challenges. Selling these little bits of fragranced wax can be good business if you do it right. One question you'll probably have is whether or not you need to use a warning label on your pack of wax melts.
This guide will answer this question for you in the best way we can. 
Wax melts may not burn with a wick or create a flame but they could come with their own risk. For your business to thrive regardless of where you live, you need to follow all the safety regulations that have been put in place. It can be tedious if your products are ignored by a retail store because of something you could have gotten right from the very beginning. There is also the huge risk that should anything bad happen when someone uses your wax melts that you could end up in a huge court case.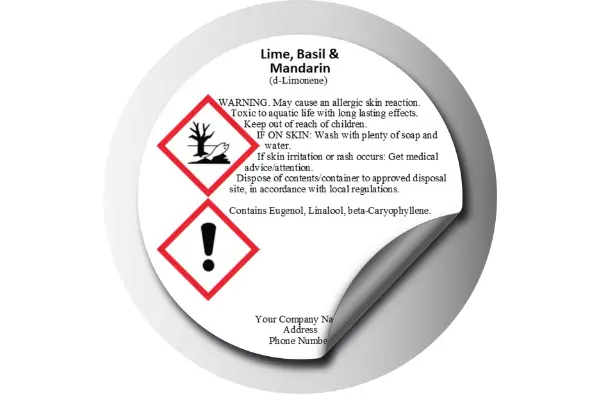 This is why it is so important to get the right information before selling any wax melts. This guide will teach you what you need to know for your wax melt business.
DO WAX MELTS NEED WARNING LABELS? 
You must attach warning labels to any pack of wax melts that are to be sold. Wax melts may be a way of bringing a fresh smell to your room without the open flame of a scented candle but there are still risks. It is your legal obligation to make sure that these risks are shown to the end user of your products.
Electric warmers are connected to electricity and this could lead to a fire outbreak. There could also be injuries that may arise from things like hot surfaces. Some customers may use your wax melts in an older style tea light wax burner which of course brings about fire hazards.
Customers must be made aware of all possible situations that could pop up when they use the wax melts. That is why you should always attach a safety and warning label. Such situations could include hot wax getting on their skin, overheating of the wax warmers, or even having liquids spill on the electrical connection. 
A warning label is the best way to prevent trips to the hospital that could have been avoided. It is better to not assume that people know how to be safe around hot electrical gadgets, hot wax and also chemicals.
Whilst we are on the topic of chemicals it is so important to make sure that you use the correct levels of fragrance oils in your wax melts. If you are struggling to work out these ratios take a look at my free online wax and fragrance oil calculator that will work it out for you.
DO WAX MELTS IN THE US NEED WARNING LABELS? 
Selling wax melts in the United States of America means you have to attach a warning label. There are standards that the industry has set up that must be followed. Some requirements must be met and combined with the recommendations of certain organizations that oversee candle production. 
There also must be some consideration given to safety labeling. While this is not as compulsory as a warning label, it is very much encouraged. A standard was set in 2007 by the National Candle Association, the Consumer Product Safety Commission(CPSC), and  ASTM International, and though this isn't a legal statute, most organizations follow the recommendations in that standard. 
This standard and others like the standard for fire safety labeling design and that for glass container heat resistance were created to improve the fire safety of candles and related products including wax melts. 
DO WAX MELTS IN THE UK NEED WARNING LABELS?
A wax melt business in the United Kingdom will also only be successful if there are warning labels on the products. The labels have to be compliant with standardized rules set up for product warnings within the region. 
The UK and European Union make it legally necessary for you to attach a label to any product that may have harmful and hazardous chemicals in it. Scented candles and wax melts fall within that category. The type of warning label for this is called a CPL which stands for  Classification, Labelling and Packaging, These will need to list all chemicals which may be harmful.
Usually, these laws only apply to people who have decided to start a business out of the melts. If making them is just a hobby, the law is not made for you.  No matter what the money is raised for, a sale of wax melts has to be as considerate of the consumer as possible. 
TYPES OF WARNING LABELS NEEDED FOR WAX MELTS 
Wax melts need warning labels to give consumers a prior knowledge of dangers and fire hazards. There should also be an instructional part to help them use and properly manage the wax melts. 
The legal necessities for a warning label are overseen by the Fair Packaging and Labeling Act. There are very detailed guidelines on what these labels should look like. All the warning labels are to follow a very precise template so all warnings are included. The label could have this on it: 
"Warning 
Remove packing before using to avoid injury or fire. Use only in tea-light warmers or UL-listed electric warmers approved for wax melts. Before using your warmer, read and follow all of the directions that came with it. When using the melter, do not leave it unattended. Keep out of reach children and pets.
Instructions
Do NOT add water, Do NOT melt on stovetop or in non-approved appliances. Use only in well ventilated areas away from flammable materials. Discontinue use if dish contains less than 1/2″ of wax."
According to the FPLA and the act from the CLP (Classification, Labeling, and Packaging), wax melts fall under the category of products that should have a proper safety label because of the chemicals or may contain. 
The wax melt label should have the following on it: 
The name of your product, the fragrance, and a system of identity. This is basically what your product is, for example, a wax melt. 
 Any allergen ingredients. Any chemical that could cause an allergic reaction must be listed. 
There must be a signal word which is something that indicates to customers how hazardous a substance in your mixture could be. The two signal words used are "Danger" and "Warning". "Danger" is often used  for hazardous substances and "Warning" for those less hazardous
Company address and contact details must also be included. 
You could also add pictograms to help consumers understand this information.
This should help you create wax melts that are safe to market and sell. You'll be able to enjoy your profits without legal worries. 
CONCLUSION
Hopefully, this guide has helped you see what you need for your warning labels on wax melts. 
These warning and security labels are quite important as you want to reduce fire risks and risks of allergic reactions.
Your priority should be the safety of your consumers and not making a quick profit. Always include the right information so you never have to worry about trouble with the law.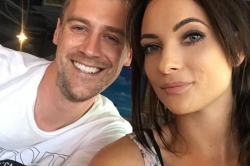 Latest posts by Andrew Scents and Aroma
(see all)