Unlike candles which have a risk of fire when placed in your favorite places like reading space, workspace, kitchen, and even the bedroom, reed diffusers are a perfect non-flammable replacement that actually works!
In this article, we'll be discussing reed diffusers, if they work and how they work, and of course, every other thing you need to know to get the best out of your reed diffusers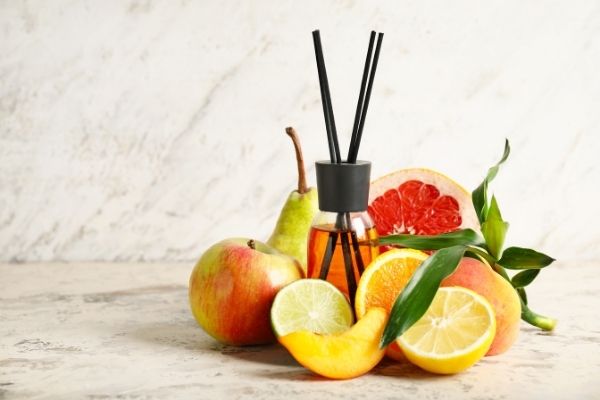 WHAT ARE REED DIFFUSERS USED FOR?
Basically, reed diffusers are used to ensure that fragrances are diffused in a place over a long period of time. Comprising reeds, glass bottles, and fragrance oils, they help imprint preferred scents in areas they're placed in.
The reeds are put into glass bottles that contain fragrance oils and help create calm and relaxing environments with long-lasting scents.
HOW DO REED DIFFUSERS WORK?
Reed diffusers have a simple working process. Reeds are inserted into their glass bottles which are filled with scent oils. The oils stream up the reeds and the air carries them around.
This ensures that the scents last long in the environs. A reed diffuser is made up of basically three things; the reeds, the fragrance oils, and the bottle or jar in which the fragrance oil is placed.
DO REED DIFFUSERS COVER BAD SMELLS?
Reed diffusers are outstanding covers against bad smells. Because of the structure of reeds and with help from the air, the scents are easily dispersed in the open. Although, it is also advisable to put reed diffusers in places with enormous human traffic.
This is because moving people help spread the scents even better. More so, in order to cover bad smells you can increase the amount of fragrance oil and reeds that will be used.
ARE REED DIFFUSERS AS GOOD AS SCENTED CANDLES?
Absolutely! Reed diffusers can even be said to be better than scented candles. They don't need to be lighted up, thus canceling out the risk of a fire outbreak. More still, on a large scale, reed diffusers are better, as they spread long-lasting smells. Whereas, the same can't be said for scented candles.
Lastly, there's a reduced risk of spreading carbon toxins when using reed diffusers compared to the flames of scented candles.
HOW MANY REEDS SHOULD I USE?
This is entirely up to you and how much you'd like to intensify the fragrances which you want to make a part of you and your scenery. Obviously, the higher the number of reeds you use, the more intense the spread of the fragrance.
Also, instead of increasing the number of reeds, you can try flipping them. Reeds can be flipped if you want to have a better blowout of the fragrances and scent oils. However, it is pertinent to note that some fragrance oils might have certain reactions to skins and surfaces, and these can cause allergic reactions at high levels of concentration.
WHAT IS THE BEST REED DIFFUSER OUT THERE?
Clearly, there are multiple options to pick from to find your best reed diffuser. However, it is more advisable to follow advice and recommendations from friends who are keen on these products. These people will give you all the trending gossip about reed products and help you make an informed choice.
WHICH SCENT OIL OR FRAGRANCE IS BEST FOR ME?
If you're familiar with perfumes and deodorants, you understand that these scent products give you a feeling of comfort and confidence as you smell nice on your way to work or on a fancy date.
Scent oils and fragrances have similar effects on your spaces. They make your environment feel more relaxing, comfortable, and welcoming. There are various fragrances with flavors that will leave you mesmerized.
However, making the best decision requires you to gather a lot of information to make you prepared for what you'd like to choose. You can check websites whose niche is critiquing fragrances and informing their audience about scented oils.
You can also look out for ads for scented oils and fragrances. Even more, you can seek help from your friends, relatives, and local stores that are highly invested in scented oils. They can help make you an informed customer in choosing something much suited to your persona and taste.
But one last thing to take note of is when choosing fragrance oils and scents avoid those not approved by standard regulators and generally have negative reviews.
DO REED DIFFUSERS HAVE SIDE EFFECTS?
On a general outlook, reed diffusers are safe, there are very few concerns of safety from the use of reed diffusers, and these are mostly mild allergies. For a very long time, scent oils contained in reed bottles have been used on bodies as deodorants. So, reed diffusers pose no harm to you or your environment. They don't contain carbon toxins nor have any toxic chemicals.
For more information on the safety of reed diffusers have a look at this guide that I wrote.
HOW DO I MAINTAIN MY REED DIFFUSER?
Maintaining the reed diffuser and its components isn't too hard. It's important to wash the oil jars periodically with an alcohol-based solution and hot water. Additionally, you should change the reeds approximately after six months. This is to ensure that fragrances are effectively diffused.
With common standards, it is expected for reeds to last for a period of at least six months after which you can change the reeds. The reeds if not replaced can become clogged with dust and saturated with fluids thus becoming less effective over time.
ARE FRAGRANCE OILS HARMFUL TO PETS?
It has been observed from general studies that certain fragrances with chemicals are harmful to dogs, little birds like parrots, and cats. If you observe your pets showing symptoms of allergies, it is advisable to change fragrances or remove fragrance diffusers from environments where your pets usually are.
Even more so are essential oils which are used largely in reed diffusers. Many essential oils are very toxic to your pets.
CONCLUSION
Reed diffusers are the best alternative you'll find for scented candles to spread fragrances in places you hold dear. These beautiful bottles of oils and reeds will leave you with long-lasting scents even in widespread places. In addition, you don't have to fear a fire outbreak or the spread of carbon toxins in that favorite place of yours.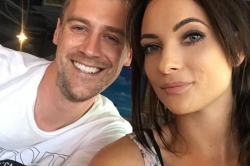 Latest posts by Andrew Scents and Aroma
(see all)