Do you love to light candles as a way to practice self-care? If yes, you and millions of other candle lovers have probably been following the debate – are they toxic or not.  Mental health experts hail scented candles due to their ability to induce relaxation. But environmental health experts from the EPA warn us that some candles contain components that could be toxic. 
What about Yankee Candles; are they toxic to you?
It all boils down to the manufacturing process and ingredients. 
This article will break it down for you. Read on and learn more about the components of Yankee candles. You will see if they are toxic and get reliable information to help you decide.
I think what you are going to read may come as a shock so before I begin I would like to show you my favorite, safe and all natural scented candle. If you would like to check it out you can do so by clicking here (don't worry it opens in a new window).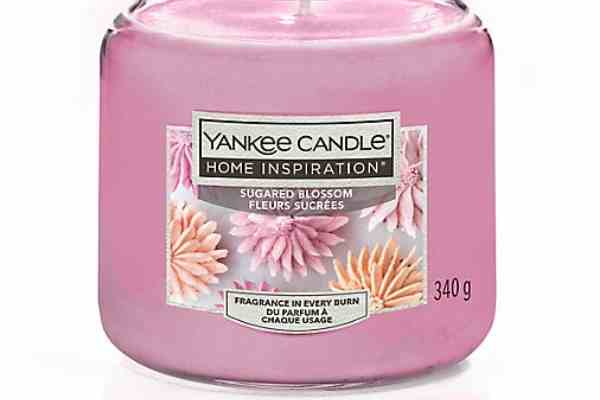 What are Yankee candles made of?
Yankee Candles, like many other candle manufacturers, use wax to manufacture their products. According to this article posted in the February 2018 edition of TODAY Magazine, the company consumes more than 175,000 pounds of wax each day. 
Unlike candles of the past, which used beeswax, modern candle manufactures, including Yankee Candles, use paraffin wax for most of their products. However, since people have varying tastes, Yankee Candle also manufactures candles using a vegetable wax blend. For example, the main ingredient in the manufacture of the Yankee Candle aromatherapy line is vegetable wax. According to a former manager at Yankee Candles who now runs a candle shop, the vegetable wax blends may include soy. 
Other ingredients such as wicks and fragrance oils are also derived from high-quality and safe raw materials. Yankee Candles partners with its suppliers to ensure a regular supply of high-quality raw materials. This partly explains why Yankee Candles products could be slightly pricier than ordinary candles – they are committed to using high-quality raw materials.
Is the paraffin wax in Yankee Candles toxic?
Yankee Candles manufacture some of their scented candle brands using paraffin wax. Recently, there have been debates about the safety of paraffin wax in scented candles. Some people say it is toxic, and others say paraffin wax is harmless. 
Many people who claim that paraffin wax in candles is toxic cite research done by the South Carolina State University in 2009. According to the study, burning candles made from paraffin wax releases potentially harmful substances such as toluene. 
But the findings and validity of the research were disputed by non-other than the National Candle Association (NCA) and European Candle Association (ECA). The two organizations noted that the study by SCSU was not published in a peer-reviewed journal. Further, a statement released by the ECA asserts that "No reputable scientific study has ever shown any candle wax, including paraffin, to be harmful to human health." This assertion was based on sound research, published in peer-reviewed journals, and available on the NCA and ECA websites. 
High-quality paraffin wax may release some particulate matter. However, the quantities are small and insignificant. Paraffin wax in Yankee Candles is not harmful to humans. 
Instead, the NCA urges consumers to stick to high-quality candles manufacturers who can guarantee the safety of their products. 
A safer alternative to Yankee candles for true candle lovers!
If you really enjoy scented candle then you are in for a real treat. These Soy wax candle available on Amazon are completely non toxic and is made of natural vegan wax. I have tried a few of the scent myself and they are amazing.
What's more they are much better for your health than Yankee Candles.
Is the fragrance oil in Yankee candles toxic?
Scented candles may contain natural or synthetic fragrance-emitting compounds or a combination of both. These substances are derived from essential oils or synthetic chemicals.
Like paraffin wax, there are debates about the safety of fragrance oils used in Yankee Candles' products. That's because some fragrance ingredients contain phthalates. Also, many people think natural fragrance ingredients are safer than synthetic ones. 
Phthalates are necessary ingredients in fragrance oils. However, scientific studies have found phthalates to have health risks. More specifically, phthalates were found to be harmful when used in the manufacture of toys and other plastic products. 
What about phthalates used in the manufacture of scented candles?
There is no scientific evidence or studies to prove the specific phthalate found in candle fragrance oils (diethyl phthalate or DEP) harmful. Its' cousins, however, are known to be toxic to humans. They include: DBP (dibutyl phthalate), DEHP (diethyl hexyl phthalate), and DMP (dimethyl phthalate). The FDA also confirmed this distinction and gave a green light to the use of DEP in the manufacture of cosmetics.
Also, the assumption that natural ingredients are better than synthetic ones is not accurate. High-quality synthetic fragrance oil ingredients, like citrus, are the same as their natural counterparts. They have the same chemical structure and effect on our bodies. 
To determine whether fragrance ingredients in scented candles could be harmful, one should turn to the regulator. However, the law does not compel manufacturers to seek FDA approval. Nevertheless, the products must be labeled, tested, and proven safe for consumers. Although the FDA does not provide standards for fragrance ingredients, the International Fragrance Association gives some benchmarks. 
Yankee Candles do not provide details about the aroma-giving ingredients in their products (and they are not required by law). The company states that their fragrances are created by master perfumers. They also screen, review, and rigorously test the fragrances to ensure safety and suitability.
You may also ve interested in reading my article about Yankee Candle safety in regards to your pets. You can read them by clicking below.
Are Yankee Candles safe for dogs?
Are Yankee Candles safe for cats?
Are Yankee Candles safe for pet birds?
Do Yankee candles contain essential oils and are they toxic?
As we have described above, Yankee Candles, like many other candle manufacturers, use both synthetic fragrance oils and essential oils in their products. 
But are they toxic?
Real essential oils used in the manufacture of Yankee Candles' products are not toxic. However, if one applies incorrectly or in the wrong form (either concentrated or liquid), they could be harmful. To avoid this, Yankee Candles always provide clear guidelines on how to use their products.
Are the wicks in Yankee candles toxic?
Once upon a time, candle manufacturers used to lead to make wicks stand. But not anymore. Lead-core wicks were banned in 2003 because of their harmful effects. Candles manufactured after the ban do not contain a harmful wick. 
However, do not let your guard down. Each year, buyers from the US bring in more than $100 million worth of candles from various countries like China and Vietnam. Some of these imports could have lead-core wicks, and lighting them would harm you. Scrutinize the source and components on every product before you pick it from the store shelves. It could save your life.
Yankee Candles are 100% manufactured in America and comply with the standards. They use pure cotton wicks and go a step further by providing tips on safety and burning. 
Are there any health risks with Yankee candles?
From the answers, we can comfortably conclude that there are no health risks with Yankee candles. There were doubts about the safety of paraffin wax, fragrance oil, and essential oils in candles. However, there is no reputable scientific study that shows these components to be harmful to human health. 
On the contrary, health risks could arise if you forsake practicing your scented candle self-care rituals based on unproven information. 
As long as you follow directions when using Yankee Candles, you will gain health benefits.
Final thoughts and conclusion
The debate about the safety of candles has persisted for some time. If you are a candle lover and often get lost in your candle-scented self-care rituals, this debate should draw your interest. Current information shows that high-quality candles, like Yankee Candles, are both safe and effective. They do not contain nor release toxins when burning.
You may part with some extra cash, but the healing benefits are worth every penny. 
So, go and get yourself some Yankee Candles and change the mood around you and in you.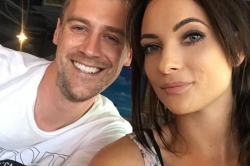 Latest posts by Andrew Scents and Aroma
(see all)